18 Apr 2024 (On Campus) | 25 Apr 2024 (Online) | 02 May 2024 (Online) | 09 May 2024 (Online) | 16 May 2024 (Online) | 23 May 2024 (Online) | 30 May 2024 (Online) | 06 Jun 2024 (On Campus) | 13 Jun 2024 (Online) | 20 Jun 2024 (Online) | 25 Jul 2024 (Exam)
This module is suitable for nurses and other registered healthcare professionals working with adult patients in a range of clinical settings including cardiology, cardiac surgery, pre-hospital and emergency care, intensive care and acute medicine.
Successful completion of the module will enable the practitioner to effectively use cardiac monitoring to facilitate clinical assessment and deliver evidence-based care for adults with cardiac arrhythmias.
Aims
The module will enable students to develop the knowledge and skills required to deliver safe and effective care for patients experiencing cardiac arrhythmias.
What and how you will learn on this module
How you will learn:
This module is delivered using a blended learning approach which integrates a variety of on-campus and online activities, supported by Canvas, the University's virtual learning environment. A complementary range of activities are employed to engage you in the critical exploration of key topic areas, and the completion of formative tasks during the module also helps to keep you on track with the learning and gain feedback on your understanding of the content. A sense of community is developed and maintained with frequent opportunities for peer learning, enabling you to share your practice experiences and to learn from each other. Level 6 and level 7 students taking this module may be taught together.
Academic writing and critical thinking skills are developed through 'The Critical Thinking Skills Toolkit' and other academic practice activities embedded within the module, that have been designed to nurture the skills needed to facilitate you to become a thoughtful, objective and reasoned thinker. This will help you tackle the assignment(s) confidently, understand marking criteria, use evidence, take a reasoned approach, make structured arguments and engage with other points of view.
What you will learn:
Cardiac anatomy, physiology and pathophysiology
• Conduction system and cardiac action potential
• Mechanisms of arrhythmias
Cardiac monitoring
• Electrophysiology
• Setting up cardiac monitors and troubleshooting
• Effective monitoring
• Systematic rhythm assessment
Recognition and care of the acutely unwell patient with arrhythmias
• Symptom recognition
• Accurate and effective cardiac monitoring
• Early identification of deterioration
Recognition of arrhythmias and evidence-based care:
• Sinus rhythms and sinus node dysfunction
• Atrial arrhythmias
• Supraventricular arrhythmias
• Heart blocks
• Ventricular arrhythmias
• Cardiac arrest rhythms
• Long QT Syndrome
Evidence-based investigations and therapeutic interventions including:
• Cardioversion, defibrillation
• Emergency pacing and permanent pacing
• Anti-arrhythmic drugs
• EPS and ablation
Academic practice
• Database searching
• Referencing and avoiding plagiarism
• Critical Thinking Skills Toolkit
Course length: 10 teaching days
Assessment
Exam (2 hours)
Systematically analyse cardiac rhythms to accurately identify sinus rhythm and a range of arrhythmias, demonstrating awareness of potential causes for individual patients
Apply knowledge of cardiac anatomy, physiology and pathophysiology to inform an accurate understanding of the potential complications arising from cardiac arrhythmias
Formulate and prioritise effective care to ensure safety of patients experiencing cardiac arrhythmias and anticipate evidence-based pharmacological or invasive management.
Critically reflect upon the psychosocial issues and ethico-legal considerations for patients living with cardiac arrhythmias.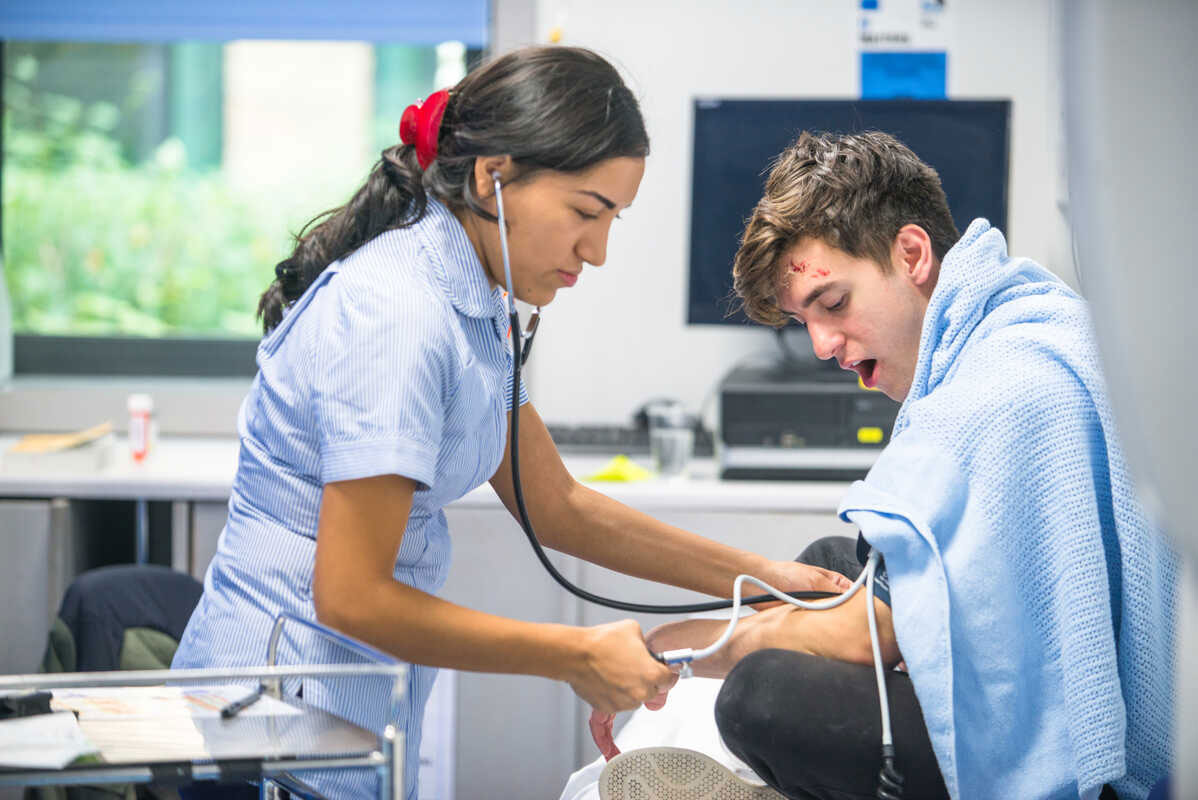 Kingston WFD Admissions Team
Raj Mungur & Laura Robertson
Blended Learning. On-Campus sessions subject to change. If government advice changes, we may need to update our plans. If we do so, we will update this information, and will keep current students and offer holders informed by email.
Programme entry requirements
Applicants should be working in an environment where they frequently care for adult patients undergoing cardiac monitoring.
Self-funding students will need to make a one-off payment for the module via our secure payment portal before the online enrolment process.
Make an enquiry about this course
Your Enquiry is successfully sent