This module can contribute to the following programmes
12 Sep 2023 (Intake Closed)
12 Sep 2023 (On Campus) | 19 Sep 2023 (Online) | 26 Sep 2023 (Online) | 03 Oct 2023 (Online) | 10 Oct 2023 (On Campus)
15 Jan 2024 (On Campus) | 22 Jan 2024 (Online) | 29 Jan 2024 (On Campus) | 05 Feb 2024 (Online) | 12 Feb 2024 (On Campus)
This is an option module within the MSc Healthcare Practice programme and the PGDip/MSc Advanced Clinical Practice programme. It may also be taken as a free-standing module. It may also be taken as a free-standing module. The module is designed for nurses and other registered healthcare practitioners who wish to develop skills and knowledge in the holistic assessment and evidence-based treatment of patients with minor health problems in first contact, urgent and primary care settings.
Aims:
The module will enable students to develop an individualised, holistic approach to patient assessment and treatment, and demonstrate evidence-based management of adults and children with a range of minor ailments.
What and how you will learn on this module
How you will learn:
This module is delivered using a blended learning approach which integrates a variety of on-campus and online activities, supported by Canvas, the University's virtual learning environment. A complementary range of activities are employed to engage you in the critical exploration of key topic areas, and the completion of formative tasks during the module also helps to keep you on track with the learning and gain feedback on your understanding of the content. A sense of community is developed and maintained with frequent opportunities for peer learning, enabling you to share your practice experiences and to learn from each other. Level 6 and level 7 students taking this module may be taught together.
Academic writing and critical thinking skills are developed through 'The Critical Thinking Skills Toolkit' and other academic practice activities embedded within the module, that have been designed to nurture the skills needed to facilitate you to become a thoughtful, objective and reasoned thinker. This will help you tackle the assignment(s) confidently, understand marking criteria, use evidence, take a reasoned approach, make structured arguments and engage with other points of view.
What you will learn:
Pathophysiology, assessment and management of minor health problems
• Eye conditions & ENT
• Clinical decision-making in managing headaches
• Common minor ill health presentations in children
• Gynaecology and emergency contraception
• Minor gastrointestinal presentations
• Non-traumatic musculoskeletal conditions and back pain
• Management of genitourinary conditions in primary care
• Diagnostic investigations
• Related psycho-social issues.
Autonomous practice in patient assessment
• Systematic, holistic history taking, examination and documentation
• Evidence-based practice
• Ethical and legal issues
• Developing multidisciplinary relationships.
Communication and health promotion strategies
• Individualised health education
• Developing effective client/ practitioner relationships.
Academic practice
• Database searching
• Referencing and avoiding plagiarism
• Critical Thinking Skills Toolkit.
Course length: 5 teaching days
Assessment
Literature review (3000 words) and Competency assessment document
Demonstrate an in-depth knowledge of aetiology, pathophysiology and treatment in the structured assessment and holistic evidence- based management of a minor ailment.
Critically analyse the wider ethical, legal and professional issues influencing autonomous decision-making in the management of minor ailments.
Critically examine multi-professional team working, valuing the contributions made by different professional groups, and identify constraints in risk management for discharge planning or referral to other agencies, with reference to hospital avoidance.
Critically appraise and synthesise a wide range of contemporary evidence-based practice, including national and local guidance related to management of minor ailments.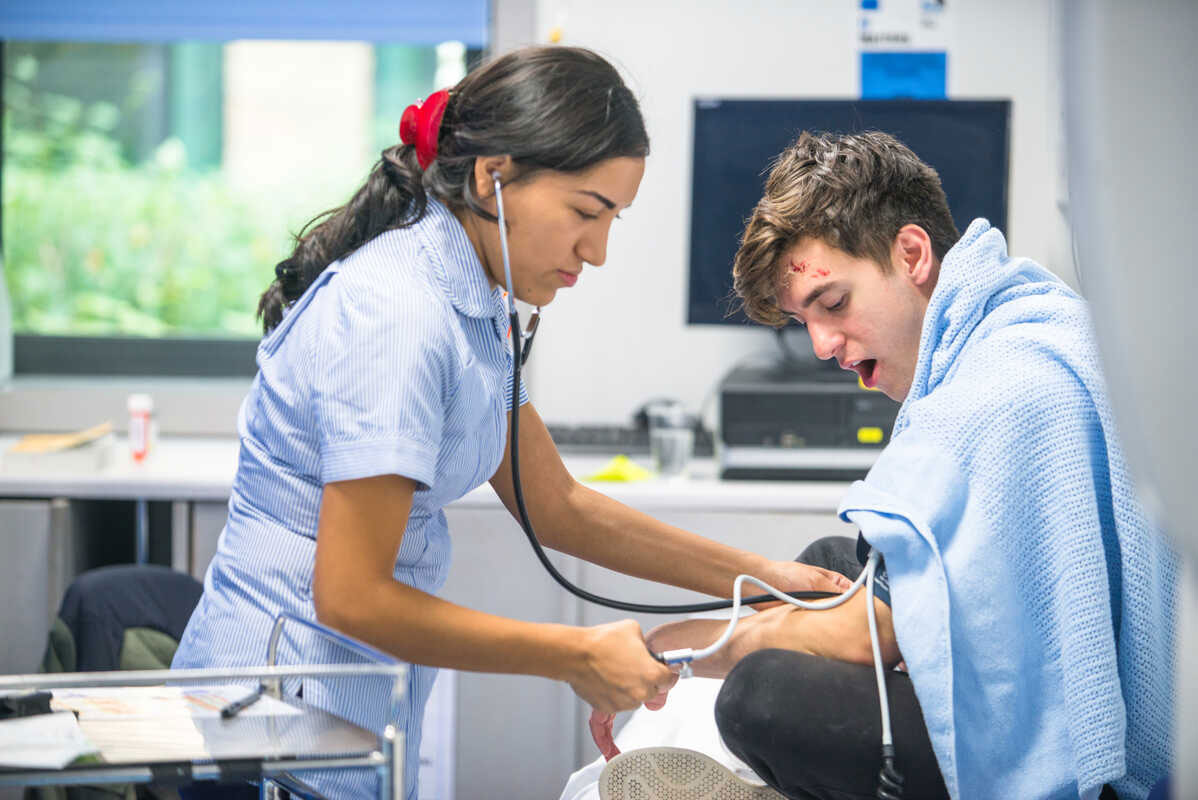 Kingston WFD Admissions Team
Blended Learning. On-Campus sessions subject to change. If government advice changes, we may need to update our plans. If we do so, we will update this information, and will keep current students and offer holders informed by email.
Programme entry requirements
12 months post registration experience
A secure foundation in Clinical Reasoning in Health Assessment or equivalent is required before undertaking this module.
Applicants must be working in an area which allows achievement of practice competencies or be supported by their employer to access appropriate learning opportunities in an alternative setting.
A suitably qualified practice supervisor/assessor is required for completion of the practice competencies.
Self-funding students will need to make a one-off payment for the module via our secure payment portal before the online enrolment process.
Make an enquiry about this course
Your Enquiry is successfully sent