This module can contribute to the following programmes
09 Nov 2023 (Intake Closed)
09 Nov 2023 (Online) | 16 Nov 2023 (Skills day) | 23 Nov 2023 (Online) | 30 Nov 2023 (Skills day) | 07 Dec 2023 (Online) | 14 Dec 2023 (Skills day)
18 Apr 2024 (Online) | 25 Apr 2024 (Skills day) | 02 May 2024 (Online) | 09 May 2024 (Skills day) | 16 May 2024 (Online) | 23 May 2024 (Skills day)
This is an option module within the MSc Healthcare Practice programme and the PGDip/MSc Advanced Clinical Practice programme. It may also be taken as a free-standing module. It may also be taken as a free-standing module. The module is designed for nurses and other registered healthcare professionals working at/or towards advanced levels of practice, who wish to develop knowledge and skills in managing minor injuries in children and adults. It is intended to enhance independent practice through the efficient use of resources and will enable practitioners to implement management plans for patients with minor injuries presenting to walk-in clinics, urgent care centres, accident & emergency or other community settings.
Aims
The module will enable students to provide effective and efficient evidenced based care to patients with minor injuries.
What and how you will learn on this module
How you will learn:
This module is delivered using a blended learning approach which integrates a variety of on-campus and online activities, supported by Canvas, the University's virtual learning environment. A complementary range of activities are employed to engage you in the critical exploration of key topic areas, and the completion of formative tasks during the module also helps to keep you on track with the learning and gain feedback on your understanding of the content. A sense of community is developed and maintained with frequent opportunities for peer learning, enabling you to share your practice experiences and to learn from each other. Level 6 and level 7 students taking this module may be taught together.
Academic writing and critical thinking skills are developed through 'The Critical Thinking Skills Toolkit' and other academic practice activities embedded within the module, that have been designed to nurture the skills needed to facilitate you to become a thoughtful, objective and reasoned thinker. This will help you tackle the assignment(s) confidently, understand marking criteria, use evidence, take a reasoned approach, make structured arguments and engage with other points of view.
What you will learn:
Anatomy and physiology
• Upper limb
• Lower limb
• Facial and head trauma.
Pathology
• Types, causes and mechanism of common minor injuries
• A brief overview of epidemiology.
Management of minor injuries
• Clinical decision-making in assessment, treatment, diagnosis and complications
• Wound care for minor burns, bites, lacerations and crush injuries to limbs
• Referral, follow-up and appropriate use of resources
• Health education and health promotion.
Ethical and legal issues
• Informed consent for patient assessment and management
• An overview of negligence and accountability
• Ethical issues influencing decision-making, follow-up and referral
• Documentation, record keeping and risk management.
Inter/ intra professional working
• Collaborative roles and responsibilities
• Leadership and independent practice.
Academic practice
• Database searching
• Referencing and avoiding plagiarism
• Critical Thinking Skills Toolkit
Course length: 6 teaching days
Assessment
Literature review (3000 words) and Competency assessment document
In order to complete the Competency Assessment Document assignment for this module, the student will need to arrange a clinical placement suitable for this module with an Emergency Department, Urgent Care Centre or Minor Injuries Unit, for up to 50 hours in practice
Demonstrate an in-depth knowledge of the relevant anatomy and physiology in the management of individuals presenting with minor injuries.
Critically appraise the wider ethical, legal and professional issues influencing decision-making in the management of minor injuries.
Synthesise and evaluate existing theoretical discourses and practices to develop contemporary evidence-based protocols in minor injury.
Demonstrate an in-depth knowledge of pathology in the management of minor injuries, considering discharge involving multi-professional planning.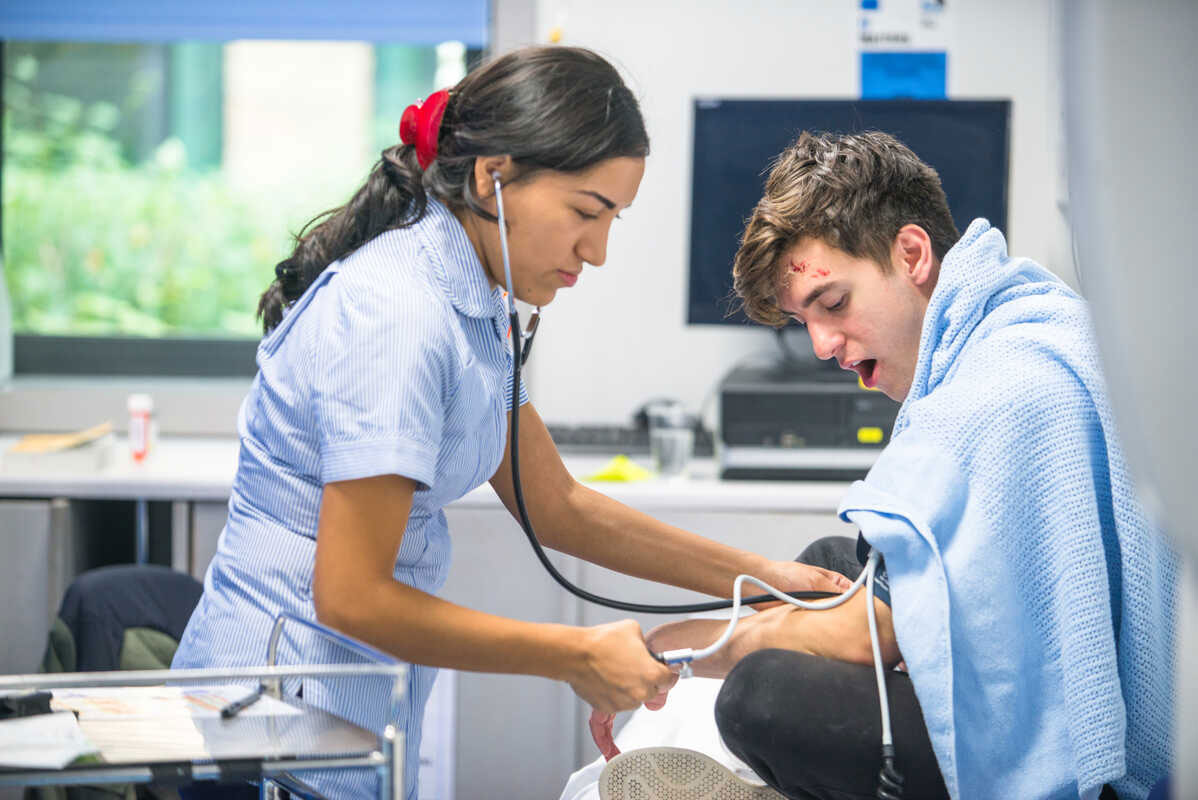 Kingston WFD Admissions Team
Blended Learning. On-Campus sessions subject to change. If government advice changes, we may need to update our plans. If we do so, we will update this information, and will keep current students and offer holders informed by email.
Programme entry requirements.
Co-requisites: Registered health professionals with a minimum of 2 years' post qualifying experience in a healthcare setting;
Identification of a suitably qualified supervisor in an appropriate work setting for completion of the practice portfolio.
Self-funding students will need to make a one-off payment for the module via our secure payment portal before the online enrolment process.
Make an enquiry about this course
Your Enquiry is successfully sent